La société
Projet Linéaire, le metteur en scène de vos projets d'infrastructures de transport.
Projet Linéaire, l'idée
Projet Linéaire est née d'un constat : L'ensemble des sociétés spécialisées en management de projet interviennent sur tous les secteurs, sans véritable domaine d'excellence. Projet Linéaire se consacre exclusivement aux projets d'infrastructures linéaires, sur un volet majeur du management de projet, la planification.
L'un de ses fondateurs, Fabien Gaboriau, référent TILOS, a décidé de mettre au service de ses clients ses méthodes et pratiques, enrichies par ses travaux au contact des acteurs majeurs du linéaire ces dix dernières années.
Depuis, Projet Linéaire conseille, accompagne et forme toutes les parties prenantes en vue de garantir le respect de trois composantes essentielles : les délais, les coûts et la qualité.
Assurer, garantir et proposer sont nos maîtres mots pour mener à bien nos partenariats.
Projet Linéaire, l'histoire
Juillet 2012
Lancement de Projet Linéaire
C'est près d'un chantier, SEA, que nous avons élu domicile. C'est le démarrage de Projet Linéaire.
Un contrat de 2 années en planification et coordination de travaux pour le compte de Vinci Construction Terrassement.
Oct. 2012
Distributeur Exclusif de Tilos
A peine quatre mois d'existence et nous devenons le distributeur Exclusif de Tilos sur la France et les territoires francophones.
De belles retrouvailles avec un partenaire que nous connaissons bien.
2013
Installation à St-Aubin-de-Blaye
Pour faire face à ses besoins grandissants, Projet Linéaire s'installe à la pépinière de Saint-Aubin-De-Blaye en Gironde.
2014
Distributors Conference (Bordeaux)
La conférence des distributeurs TILOS a été organisée par Projet Linéaire à Bordeaux et, grâce à Vinci Construction Terrassement, nous avons eu la chance de visiter le lot 14 du chantier Sud Europe Atlantique.
2015
Contrat de 5 ans avec les CFF & création de Projet Linéaire Suisse
Belle victoire en 2015 avec l'obtention d'un contrat de 5 années (15 000 heures) avec les CFF. L'occasion de développer notre activité sur la Suisse et créer notre filiale Projet Linéaire Suisse.
2015
Naissance de Projet Linéaire Développement
Un nouveau venu dans le groupe Projet Linéaire avec la filiale de développement logiciel.
L'objectif est de doter nos clients d'outils de coordination spécialisés pour la construction.
24 Nov. 2015
Biennale de la planification
Sur le thème "Organisation de la planification", rencontre avec nos clients et partenaires pour un après-midi d'échanges et de partage. Au programme, entre autres, intervention sur l'organisation de planification du Sous-Groupement Superstructures du Projet SEA par Tristan JEAN-FRANCOIS, présentation de TILOS 9 et de Phase Manager V0.
2016
Départ du Vendée Globe et lancement de Phase Manager 1.0
A l'occasion du Vendée Globe 2016, Projet Linéaire a lancé le premier OPUS de Phase Manager aux Sables d'Olonne.
Une belle rencontre avec notamment Jeff Pellet, le Skipper de ComeInVendée dont Projet Linéaire est sponsor.
30 Nov. 2017
Biennale de la planification
Notre rendez-vous tant attendu 😁 Au programme : Étude de cas RAZEL-BEC (Grand Paris), Tilos 10, Reporting et WBS, Phase Manager 2.0, Bonnes pratiques.
2017
Mission TER de Dakar
C'est un immense honneur que d'être impliqué sur ce projet à Dakar pour les 2 prochaines années. Merci Engie INEO.
2019
Mission QUEBEC
C'est parti pour 2 années d'exploration du marché Québécois avec notre VIE. Objectif : évaluer dans les 2 années l'opportunité d'implanter un bureau en Amérique du Nord.
21 Nov. 2019
Biennale de la planification
Le rendez-vous des passionnés de planification et de coordination de travaux. Au programme : étude de cas Colas Projects (Piste d'Orly), Phase Manager 4, nouveautés TILOS, Reporting avec SMART REPORT.
2020
Mission HS2 (UK)
Projet Linéaire s'exporte bien et nous sommes heureux de travailler pour au moins les 2 prochaines années sur High Speed 2 avec notre client EIFFAGE.
2021
Projet Linéaire Canada
Nos deux années d'exploration nous ont convaincu. Projet Linéaire ouvre sa filiale à Montréal et travaille déjà sur de nombreux projets : Le REM, Toronto RER, Rossom...
24 Nov. 2022
Rencontres de la planification et de la coordination de travaux
Après 2 années de pandémie, nous retrouvons tous nos clients à l'occasion des rencontres de la planification et de la coordination de travaux au FIAP Jean Monnet à Paris.
Au programme, Études de cas, planning, phasage, risques, BIM 4D et gestion documentaire.
Projet Linéaire, la Dream Team
Notre force réside en notre équipe dynamique et innovante
Valériane G.
Co-fondatrice et Gérante
"Je ne perds jamais. Soit j'apprends, soit je gagne" Nelson Mandela.
Fabien G.
Directeur associé
"Celui qui échoue à planifier planifie son échec." B. Franklin
Marcel V.
Co-fondateur et Grand Sage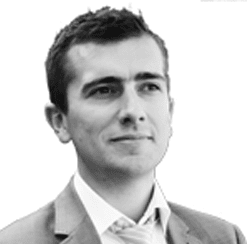 Quentin H.
Directeur Technique
"Vers l'infini et au-delà !" Buzz l'éclair
Florian D.
Chargé d'études
"Il n'y a que deux jours dans une année où l'on ne peut rien faire. Ils s'appellent hier et demain. Pour le moment, aujourd'hui est le jour idéal pour aimer, croire, faire et principalement vivre". Dalaï-Lama
Maël G.
Technicien support
"Les 3 choses les plus dure à dire sont : je t'aime, j'ai besoin d'aide et Worcestershire sauce"
Emilien T.
Planificateur itinérant
"Dans vingt ans vous serez plus déçus par les choses que vous n'avez pas faites que par celles que vous avez faites. Alors sortez des sentiers battus. Mettez les voiles. Explorez. Rêvez. Découvrez." Mark Twain
Khouloud R.
Planificatrice itinérante
"One can have no smaller or greater mastery than mastery of oneself". Leonardo da Vinci
Wissal B.
Planificatrice itinérante
"Be yourself. Everyone else is already taken " Oscar Wilde
Benjamin Q.
Chargé d'affaires
"On improvise, on domine, on s'adapte" Sgt Highway, le Maitre de guerre
Gabin C.
Planificateur itinérant
Ronald G.
Lead Developer
"Ecoutez ma mie, il vaut mieux bouffer ça une fois par mois que de la merde tous les jours, je vais vous dire, à ce niveau là, c'est plus de la gastronomie... c'est de l'érotisme." [Karadoc dans Kamelott]
Géraldine V.
Secrétaire comptable
Rejoignez-nous !
Projet Linéaire recrute, les infos c'est par ici !
Contactez-nous !
Projet Linéaire, l'état d'esprit
Notre vision
L'excellence de la planification en proposant des solutions d'avant-garde à nos clients.
Nous développons tout un système de de prestations et d'applications afin d'apporter une véritable valeur ajoutée aux projets de nos clients. Notre ambition : être la référence française de la planification et de la coordination des travaux d'envergure en France comme à l'international.
Notre équipe
La force de Projet Linéaire repose sur les membres qui la composent : des fondateurs visionnaires et responsables & une équipe de passionnés qui s'impliquent pleinement sur les projets. C'est parce que nous sommes conscients de la richesse humaine que nous apportent nos collaborateurs que nous restons à l'écoute et attentifs à leur bien-être et leur épanouissement. Respect, écoute et coopération sont nos maîtres-mots.
Notre engagement
Projet Linéaire traite chaque projet avec le même degré d'implication : nous respectons les attentes clients tout en proposant une analyse éclairée des solutions envisageables. Notre dimension, nous permet d'être réactifs et nous mettons tout en œuvre pour un partenariat gagnant-gagnant. Nous respectons les travaux de nos clients et nous engageons sur la confidentialité des données auxquelles nous avons accès.
Notre responsabilité
Les enjeux de demain nécessitent que les entreprises se transforment et se repensent. C'est dans cet état d'esprit que Projet Linéaire demeure dans une démarche d'amélioration continue, en faisant évoluer ses pratiques afin d'être chaque jour plus engagée et responsable tant au niveau sociétal qu'entrepreneurial.
Projet Linéaire,
les implantations
Projet Linéaire est présente en France dans 3 villes (La Roche-Sur-Yon, Bordeaux et Lyon), au Canada à Montréal, en Suisse à Lausanne et s'appuie sur un réseau de partenaires pour d'autres territoires comme les Etats-Unis, l'Allemagne, l'Italie...